Caterham 7 1.8 VVC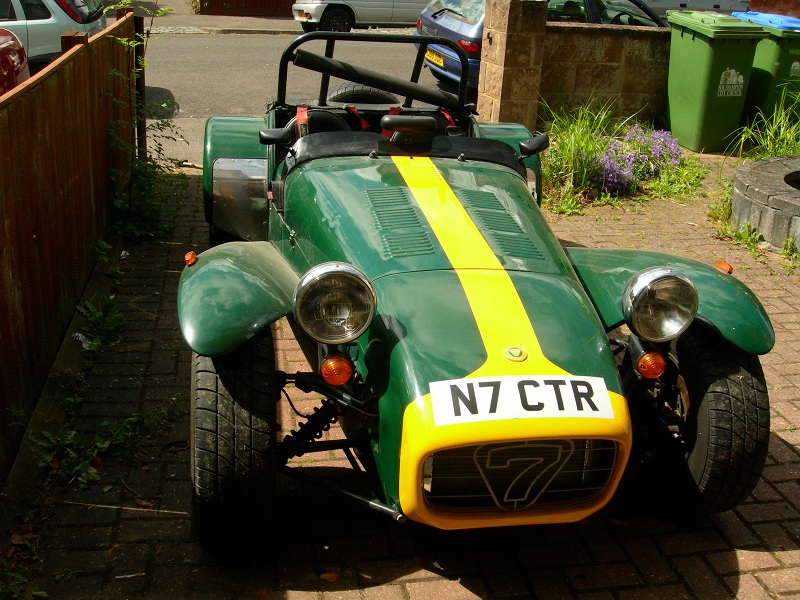 1.8 K-series VVC engine - nominal 160hp (untested) with dry sump.
British racing green with yellow stripe, flared wings
Leather interior with standard instruments
Wet weather cover and tonneau cover
Aeroscreen (fibreglass) and quick swap windscreen and doors. Heater, roof
Racelogic switchable (dry/wet/off) and programmable traction control with launch control
Registration N7CTR included with sale
12 months MOT (not yet!) and 12months tax from March '09.